EVENT SPACES IN GALWAY
Sitting max 100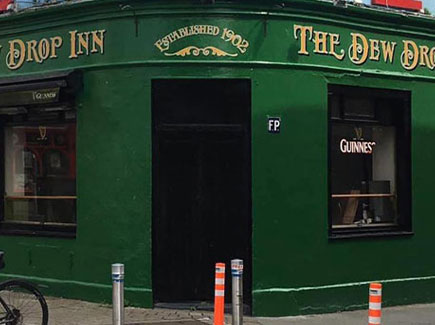 The Dew Drop Inn
The Dew Drop Inn has been a Galway Institution since 1902, located in the heart of the Latin Quarter in Galway City. Often labelled 'Galway's cosiest pub', we provide one of Galway's most warm, welcoming and friendly experiences with great service, great craic and tasty pints.
Capacity
Sitting max: 70
Standing max: 100
Sound and Vision
Speakers: Yes
Screen: Yes
Mic: On request
Other Features
Separate room: Yes
Bar in separate room: Yes
Separate toilets: No
Private area: Yes
Live music: Yes
Late licence: No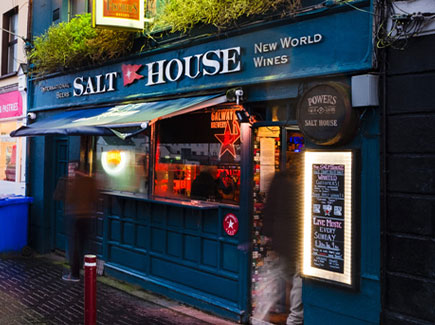 Salthouse
The Salt House Bar is a rare find in a major city. With over 120 bottled/ canned craft beers from right around the world. Whether it's IPA or Rauchbier we have it covered. 23 Taps of which at least 10 rotate, (sometimes we get carried away), and a cask engine which pours a new real ale every week!
Capacity
Sitting max: 100
Standing max: 20
Sound and Vision
Speakers: Yes
Screen: Yes
Mic: Yes
Other Features
Separate room: No
Bar in separate room: No
Separate toilets: No
Private area: No
Live music: Yes
Late licence: No